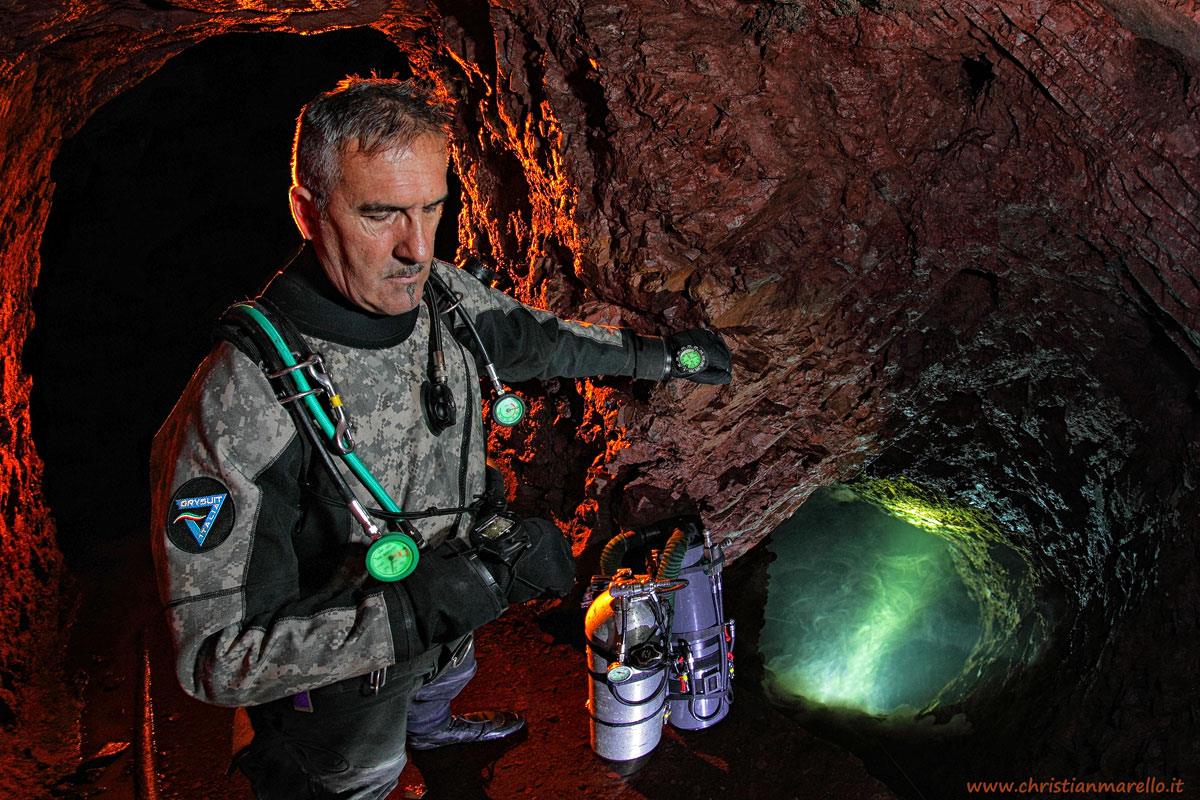 Telling yourself is not a simple thing, you risk trying to "convince" …. WE are the TOP, we are this, we are that.. blah blah  blah. We let you judge. But we can say that we are the kind of people who do exactly what they say.
Simple concept but ultimately very far from reality.
I'm Alberto Costa founder in 2009 of 232bar. Since diving passion arrived into my life, at the beginning of the 90s, diving has always occupied an important place and the "232bar" idea was born in a particularly difficult moment from the professional point of view, one of those moments when you realize that you either DO something or you suffer the events without being able to actively influence it.
I come from a "working-class" family, my father a genius of metal carpentry, my mother has always worked in the automotive textile branch. I was lucky enough to study. Fresh from studies, I found employment in a multinational company where I was able to refine important experiences, systems analyst, marketing manager, manager of a unit of consultants and finally as a sales specialist. 232bar is the synergistic result of all these personal and family skills and experiences.
WE DESIGN, REALIZE AND MARKET DIVING EQUIPMENT
QUALITY and EXCELLENCE. Searching the best materials and the most innovative production techniques. Design and engineering, aimed at offering our customers products with high quality standards according to the philosophy of COntinuous COnstant IMprovement
IF YOU ARE LOOKING FOR A MIDDLE RANGE PRODUCT AT A POPULAR PRICE YOU ARE IN THE WRONG PLACE!
ATTENTION!         ATTENTION!        ATTENTION!
Our products are NOT expensive, they are probably the ones on the market that cost less in relation to the quality they express. So before talk about price, we urge you to compare the quality. 
WE ARE CERTAIN NOT TO HAVE RIVALS.
We are specialized in scuba Buoyancy systems development and production. We are addicted to a concept that "Less is Better" according to the Hogarthian philosofy. For divers who prefer the backmount configuration PLANAR series are our jewels. For Side-mount configuration lovers we developedthe ALIEN sidemount system which is now recognized as one of the best system in the world. Italian Water Force is the brand for BCD designed for divers who still operate in recreational range but who are ready to go further.
After practically covering all the range of equipment related to Buoyancy control we extended our interest to dry suits, DRYSUIT ITALIA is our own brand. We realize trilaminate dry suits with telescopic torso and front diagonal ZIP. Our range of products was also extended to some accessory, torches and regulators to complete our offer of high quality diving equipment 
Support
The customer is sacred to us. Those who turn to us know that they will always find the appropriate support both in the pre-sales and post-sales phase. Join us in choosing the right product in reference to your diving style and guarantee its durability thanks to a professional support that makes use of qualified laboratories and technicians is our everyday mission.
Development
We are the first users of our products, we always do it with great critical sense, we also make use of a team of professional scuba divers who actively participate in the development and test the equipment in the most demanding situations; among these, we can mention the speleo-underwater and wreck explorations all over the world. We have established close collaboration relationships with the reference companies in order to develop products that are always in line with the new needs that the diving community expresses.
Who chooses 232bar equipment?
The equipment produced or selected by 232bar are addressed to an elite diver, aware and able to appreciate finishes and design quality, justifying their choices in relation to the style of immersion. Our mission is to produce equipment that improves the underwater performance of our customers. Our motto is:
ENHANCE   UNDERWATER   PERFORMANCE